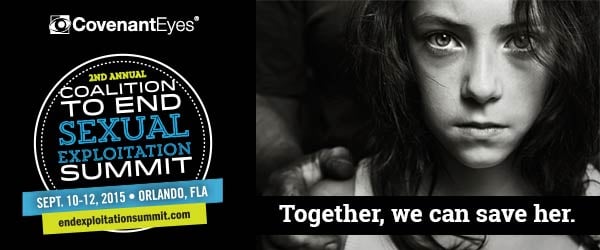 We recently shared with you how Covenant Eyes is hosting a fundraiser to support The 2nd Annual Coalition to End Sexual Exploitation Summit.
Because the work the National Coalition on Sexual Exploitation does is so critical, we felt it was important for you to know about some of the recent victories they've had in championing against sexual exploitation.
The National Coalition to End Sexual Exploitatation is also known for their annual Dirty Dozen list, a compilation of leading contributors to sexual exploitation in America.
This work cannot continue without your help. Will you thoughtfully consider a donation to help protect this and future generations?
Simply click here to get started. It only takes a few moments and could change a life forever.